Dedicated Financial Advisor
Let's create a plan tailored to you.
Get the clarity you need now from a personal advisor.
Get a Free Consultation

Investing in you
Before you invest one cent with us, your advisor will spend time getting to know you.
Hearing
from you
Your advisor actively listens to hear what you want to achieve. After all, it's your goals, your money and your plan.
Getting to Know You
Myth: I can't afford professional financial advice.
If you have a vision for what you want out of life, then you need the means to go after it. People of all incomes seek financial advice that meets their needs now and later down the road. Let's find ways to help you get the most from your finances – and your life.
Still Unsure?
Connect with us today at 1-866-522-0459.
Be comfortable to ask anything
Your relationship with an advisor should be open and trusting. You should feel safe bringing up any investing subject or even a family matter. No matter how personal or basic the question – ask away. We mean it.
Staying on Track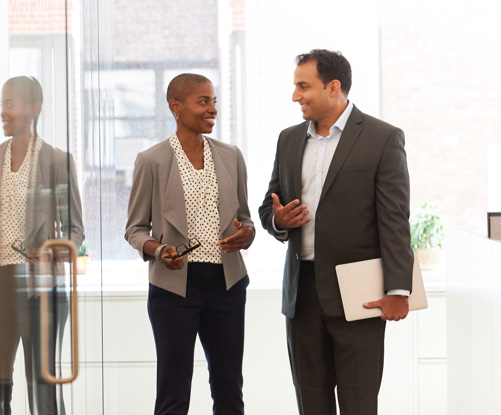 More than just a number
Advisors may help you avoid mistakes
Your emotions – and even overconfidence – can cloud your judgment and cost you. That's where your advisor comes in. Bringing a candid, unbiased perspective, an advisor can provide support when markets are volatile or if you stray from your goals.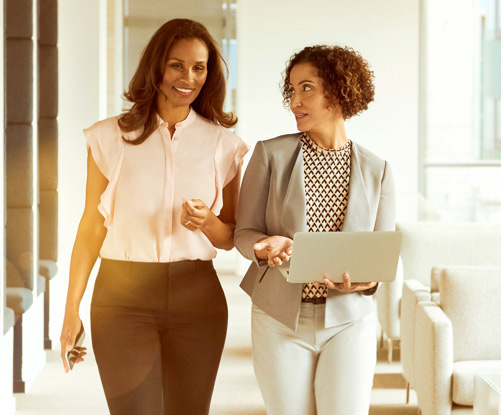 Sound advice
Here when you need us most
Conversation between financial advisor and client

Hi. It's good to see you again.

Thanks for taking time to review the investments I inherited.

Let me show you what I found. Based on the numbers, your portfolio is heavily concentrated in a particular stock.

Really?! My Dad received that company stock equity for years as a bonus.

The market may not appreciate this stock in the same way you do.

So, if it weren't for the connection to my Dad, this stock probably wouldn't be in my portfolio?

Yes. The stock's value is personal. By diversifying your portfolio, we could look at investments that better fit your financial goals.

That's a good idea. I'll call you soon.

Thank you again for your time.
How do you feel about the state of your investments?
We're glad to hear it.
But even investors whose portfolios perform well are curious if they could be doing better.
Do you wonder what's next?
Do you feel you're missing out on investment strategies?
Is your plan taking into account a new life situation like an inheritance, a windfall, caring for an older relative, or paying for college? Read about life events.
Or, why not get a second opinion?
It's no risk and no obligation.
Through many bull and bear markets, we've stood the test of time by
always standing by our clients.
We've always had 1 philosophy.
1 Data as of September 30, 2022.
2 Data as of September 30, 2022, and is a combination of Wells Fargo Clearing Services, LLC (including its predecessor firms) and Wells Fargo Advisors Financial Network, LLC.